Bitcoin price has been on a rollercoaster ride since June 18. The most recent yet explosive run-up has hit targets mentioned in our previous publication. After hitting these levels, BTC has undone these gains quickly. However, the ongoing pullback has pushed BTC back to a stable demand zone that has the potential, at least, to trigger another leg-up.
Cardano price has been repeating a fractal pattern, which has taken the form of a short rally up to tap liquidity, for several weeks now, however, due to exhaustion and deteriorating market conditions, the so-called "Ethereum-killer" is now taking a u-turn and not stopping until it encounters a stable support floor.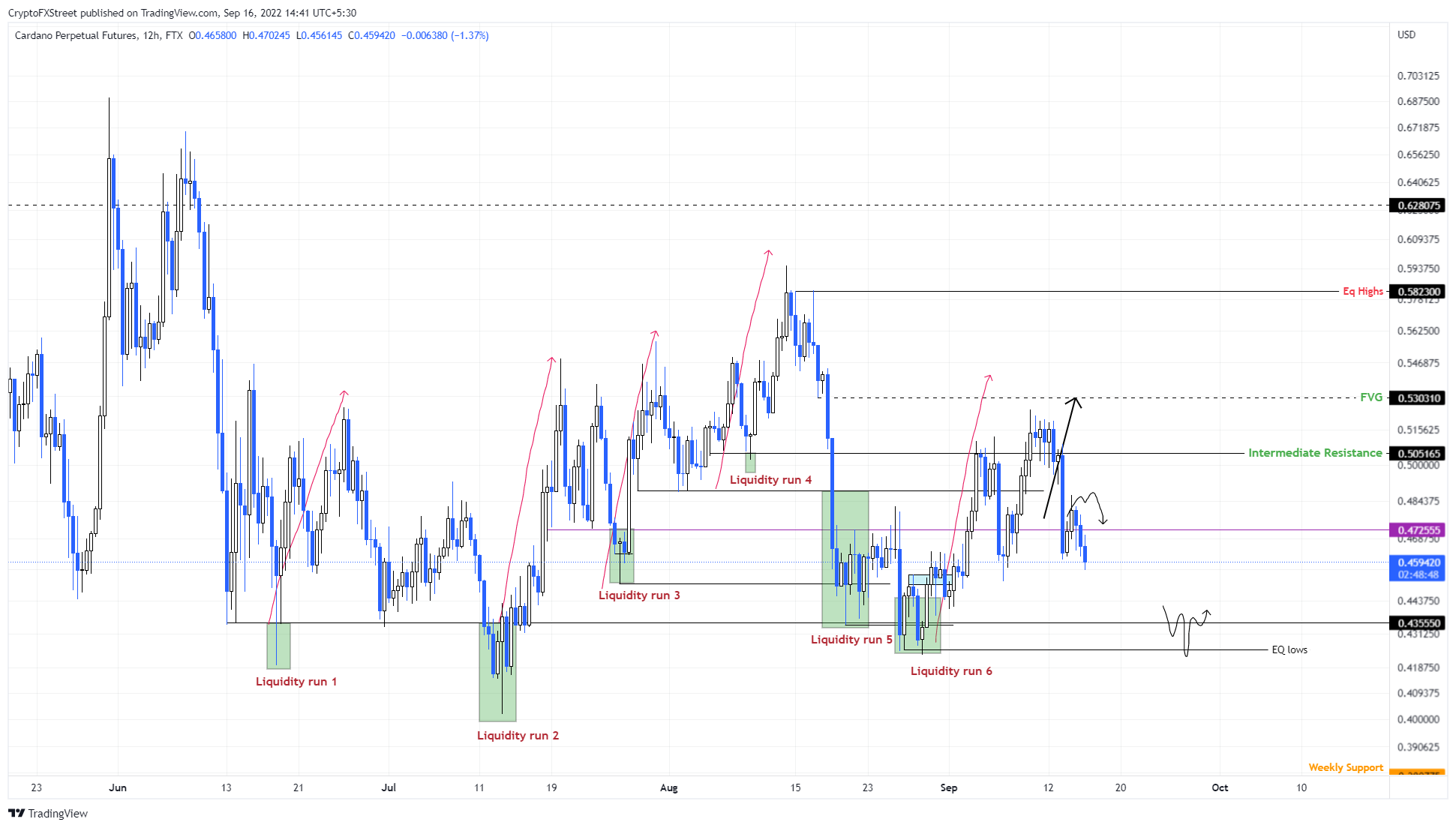 Polkadot (DOT) price sees a repetition of history unfolding as a very hyped-up event for one of the leading cryptos Ethereum, called the Merge, turned out to be a cold shower for market participants. Just as with the adoption of Bitcoin in El Salvador and the implosion in its price action that followed, so the Merge triggered a 10% drop in Ethereum price, dragging overall cryptocurrencies along with it as markets underwent a "buy the rumour, sell the fact" effect. Although with good intentions to become more ESG, it looks like the Merge will not be pencilled in as a victory in the history books of big cryptocurrency events.